Updated April 9, 2013
Most events are sponsored by the Covens and you should look to their pages for more events. Events listed here are sponsored by the ASW as a whole. Click on the links for more information.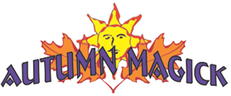 Assembly of the Sacred Wheel presents 
Autumn Magick
 A Weekend Of Intensive of Workshops and A Ritual For Hecate
This Is A Fundraiser For The New Alexandrian Library Project.
 October 11-13 , 2013
Location: Seelie Court In Southern, DE
Time: 
Friday 7:30 pm - 10:30 pm • Saturday 9:30 am - 9:30 pm • Sunday 10:30 am - 4:00 pm 
Or mail a check to made out to the New Alexandrian Library Project to:
ASW, PO Box 582, Georgetown, DE 19947-0582
Climbing The Tree: A Weekend Of Immersive Qabala Ritual & Study
Fri. Sept 26th - Sun. Sept 28th, 2014 • Georgetown, DE
Date is tentative
Ongoing:
Sweat Lodges: Several times a year we host sweat lodges. Information about them is found by clicking here.