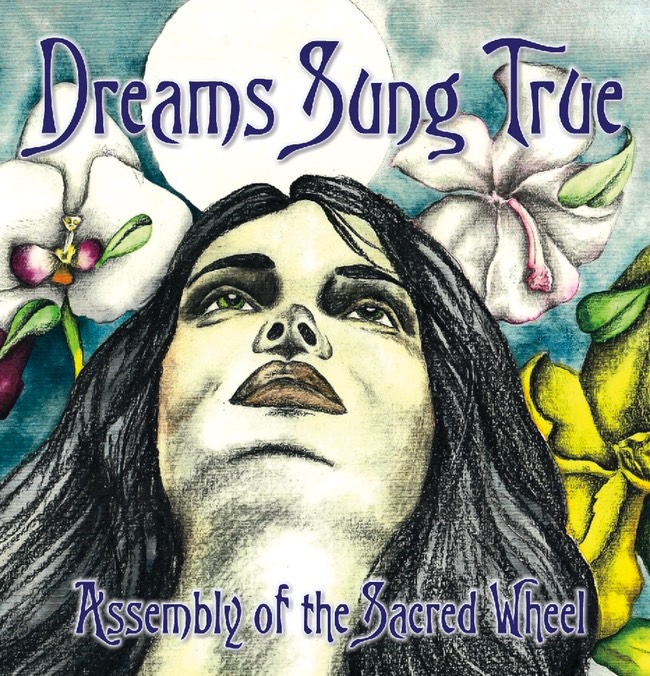 25 Chants And Songs For Rituals
And Devotional Ceremonies
This Album Is A Fundraiser For 
The New Alexandrian Library
Sung By Members And Friends Of The
Assembly Of The Sacred Wheel, And
Recorded At Seelie Court.
Enchanted Music For All
The Assembly of the Sacred Wheel's chant albums were created with the intention that the chants be simple, powerful, and easily performed by individuals and ritual groups. They are mostly a cappella with some percussion and an occasional instrument to ease their use in covens, circles, groves, etc. Most of the chants do not require a wide singing range and the harmonies, while pretty, are not necessary. 
All three chant albums were recorded in single long weekend intensives at Seelie Court using our trusty Mac computers and impromptu home studio set-ups. The singers and musicians varied as they came and went depending upon their schedules. Most of the chants were completed in 3 takes with only a handful requiring 4 takes. Many of the singers had sung together in their covens, but for any given chant it was a mixture of people who had sung together and some who had not.  The result of these circumstances is that the chants sound real, spontaneous, and filled with the energy that abounds in good rituals.